Yosemite hilltop cabins ....
are located within the gates of Yosemite National Park in the tiny community of Foresta. It is hard to believe that such a quiet and peaceful place like this exists just fifteen minutes from the sometimes bustling Yosemite Valley.
Our two cabins, the Sage and Lupin, were designed by the owner to augment views, peacefulness, and use of space. Both cabins are on the same property, have the same floor plan, and are furnished nearly identically.
The Hilltop Cabins are located next to each other yet are oriented to maintain maximum solitude. Each cabin has 17-foot-tall wood beam ceilings with ceiling fans and lots of windows to take advantage of the beautiful views of the surrounding mountains. When you are in the cabins you can see the top of El Capitan, Yosemite's world famous 3000 foot tall granite cliff.
Each cabin has a master bedroom with a comfy king-size bed and is complete with season appropriate linens. They also have a full bath, a full kitchen, and a reading loft. Prepare fresh meals using the fully equipped kitchen complete with all the cookware and dinnerware that you will need, or enjoy grilling on a Weber gas barbecue. We encourage guests to explore Yosemite year-round, with that in mind we have comfort measures for every season, including propane heaters that look like wood-burning stoves and air conditioning.
Some cell phones will work at the cabins, and we've found the Verizon network is the best. For guest convenience, each cabin has a land-line telephone for use during your stay.
The area is remote with limited internet providers. Guests have access to satellite WiFi via HughesNet. Due to network limitations, there is a data cap on the amount of bandwidth that is available, and once exceeded speeds will be throttled down. In efforts to provide the same experience for each guest, we insist you do not stream movies or watch videos while connected to the cabin internet network.
inside Yosemite National Park ...
The pocket community of Foresta is located inside Yosemite National Park. This convenient location has you away from the crowds of the Valley floor but near enough to be watching rock climbers ascend the massive stones from El Cap meadow or at your favorite trailhead in as little as 15 minutes.
As guests of Yosemite Hilltop Cabins, you have access to fantastic hiking, running trails, waterfalls, and wildlife, all of which can be realized right from the front door.
Summer is peak season and when you'll find lots of happy visitors, ranger programs, and activities for the entire family. However, it's a little known secret that Spring and Fall bring glorious temperatures perfect for hiking, exploring, or conjuring whatever rock climbing, big wall or hiking challenge you have in mind. Blooming flowers, waterfalls, and starry nights are only a few of nature's treasures you can capture year round. Or come to watch the Valley transform in the winter months as the snow falls and blankets the grand landscape.
Current Yosemite road and weather conditions can be found by calling Yosemite National Park at 209-372-0200. Road conditions in the State of California can be found on the Caltrans website or by calling at 800-427-7623.
During your stay, various supplies can be obtained a short distance away. Grocery Stores/Markets near the cabins include Crane Flat Gas Station/Market (8 miles), Yosemite Village Market (13 miles), and the El Portal Market on Hwy 140 (14 miles).
Rates
April 1 - October 31
$ 245/night
Two Night Minimum
November 1 -March 31
$ 175/night
Two Night Minimum
Holidays
$ 275/night
Three Night Minimum
Guests Occupancy
Rates are based on double occupancy
$ 25 extra per person per night
Up to four guests
Sorry, No-Pets
Fees and Deposits
$ 85 Cleaning Fee per reservation
$ 500 Refundable Security/Damage Deposit
13% Transient Occupancy Tax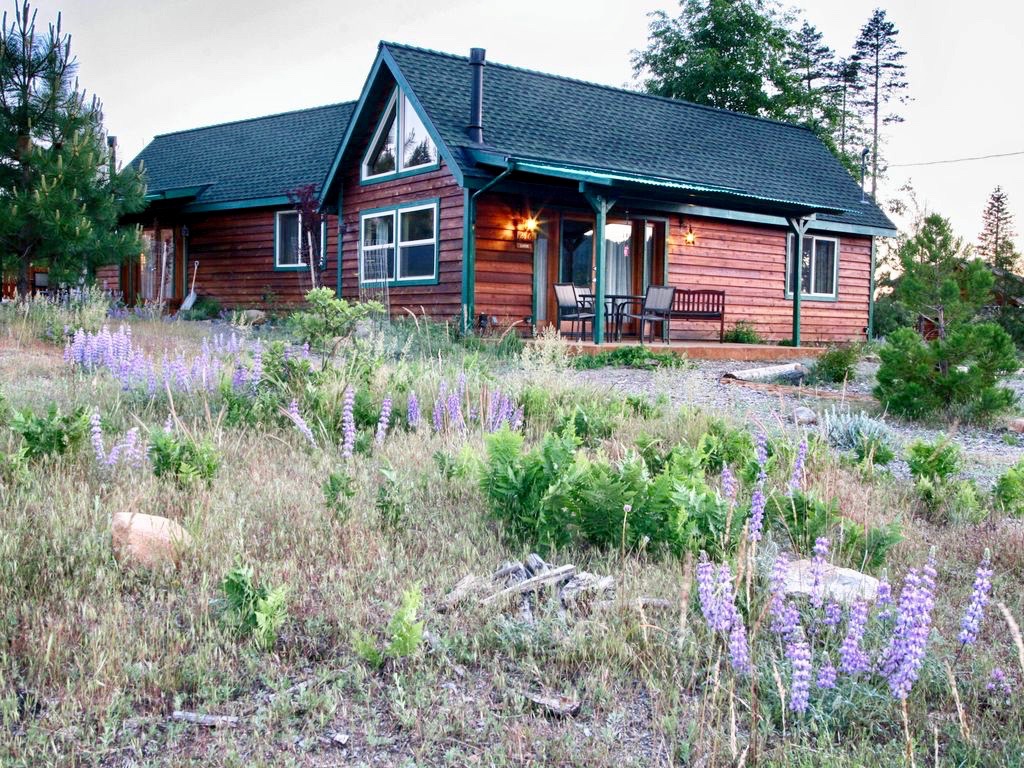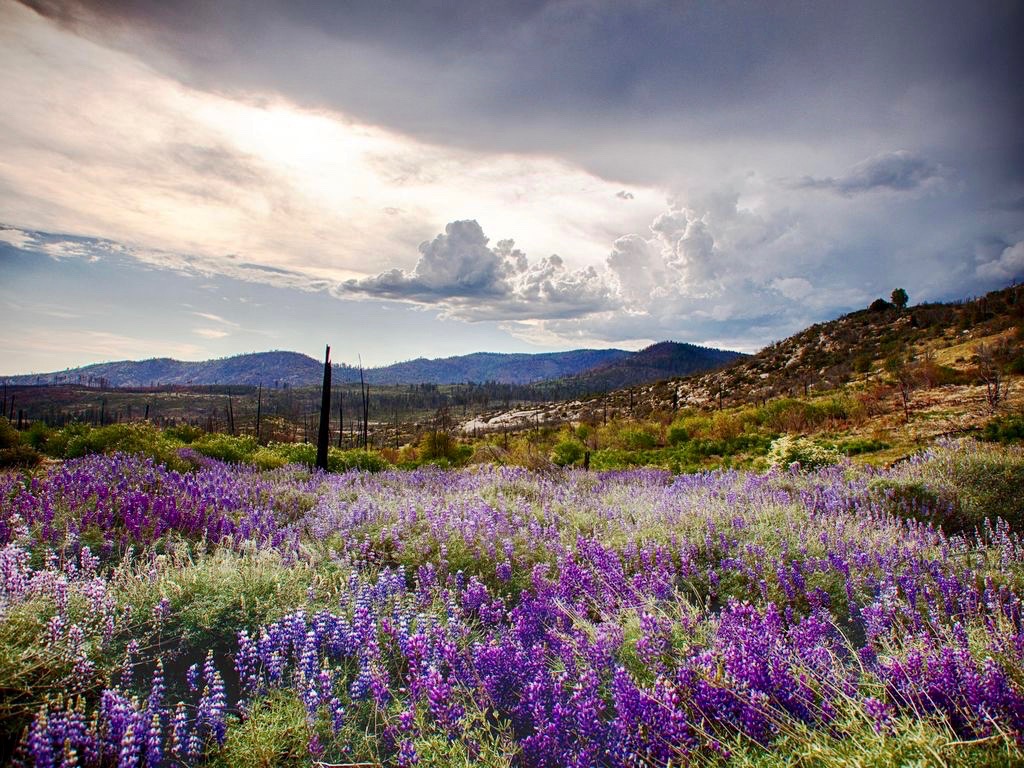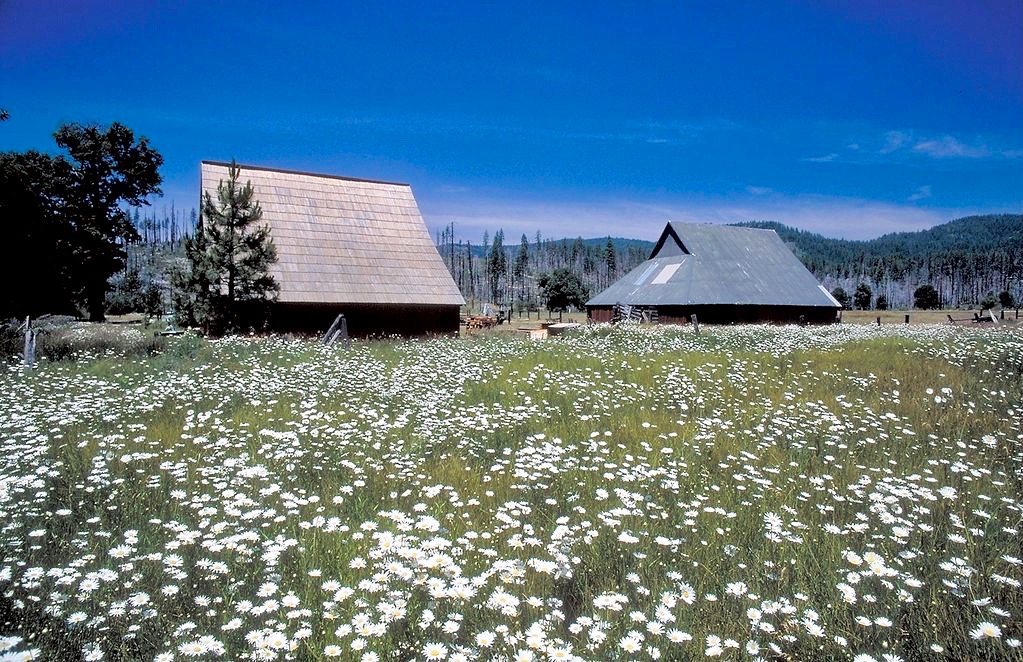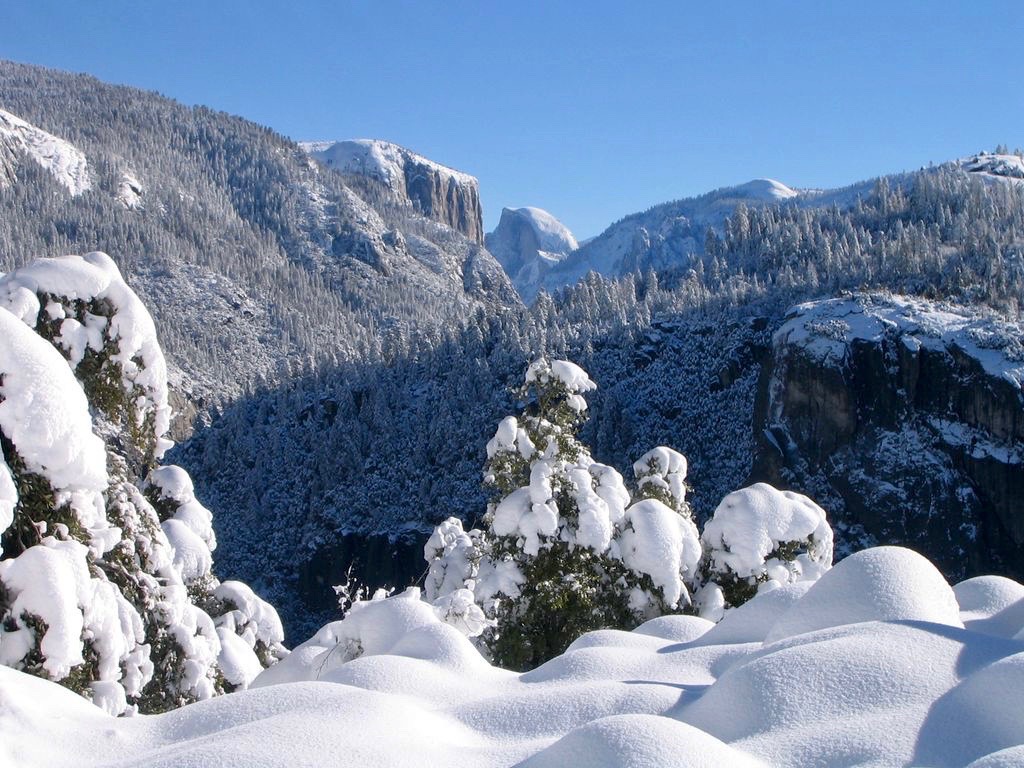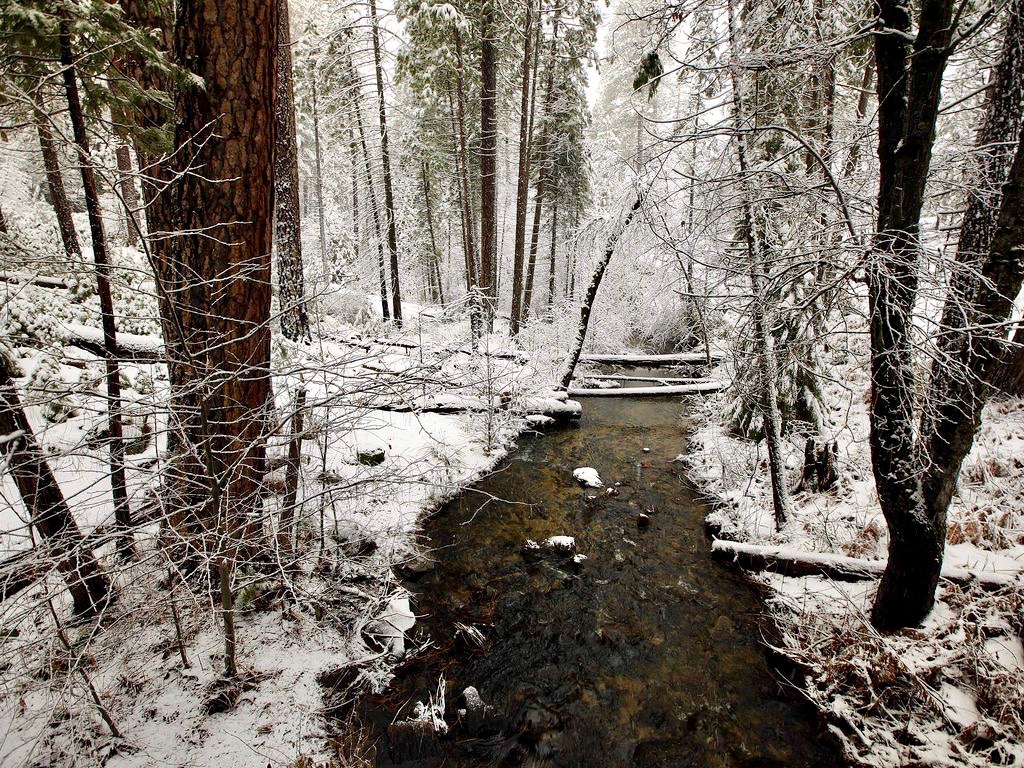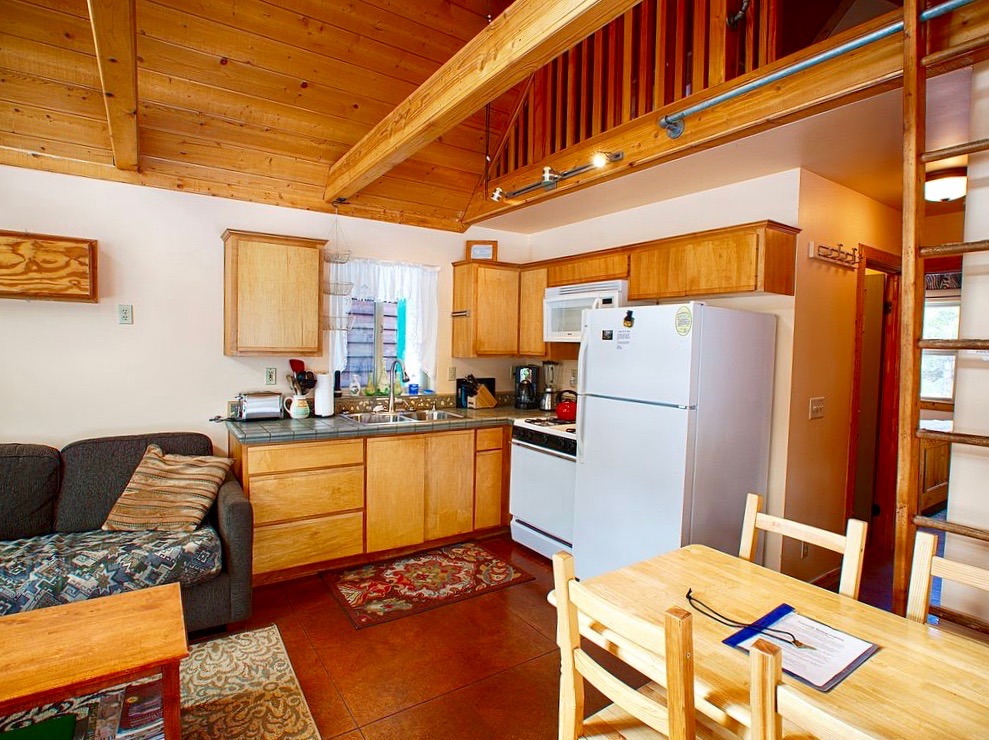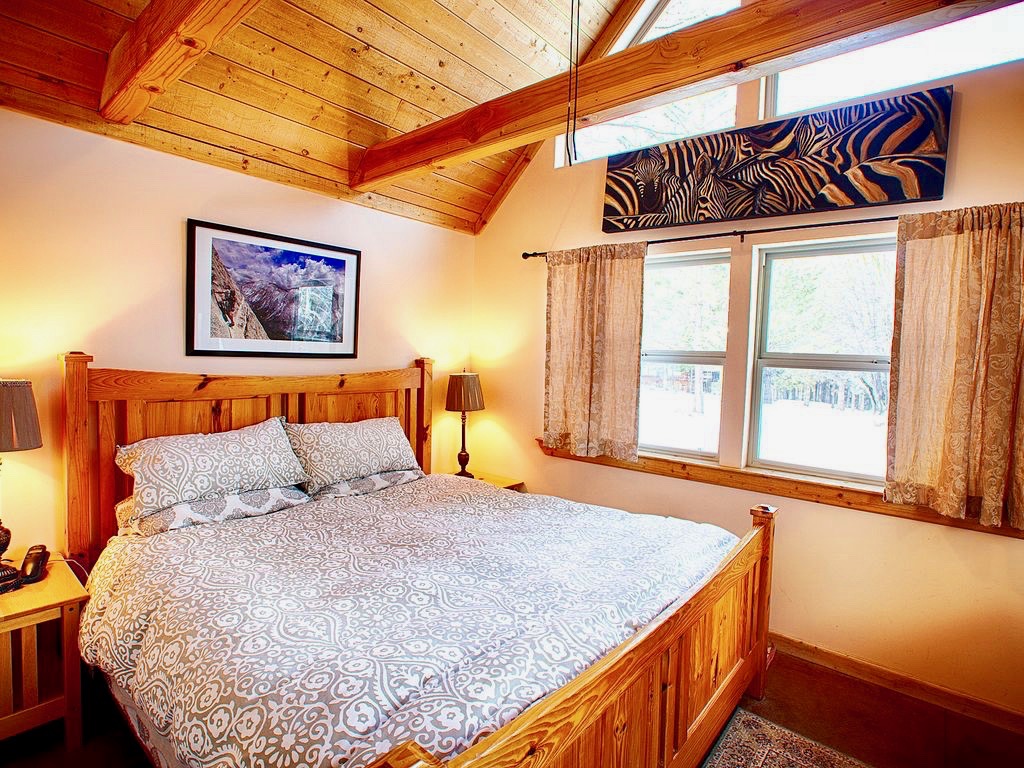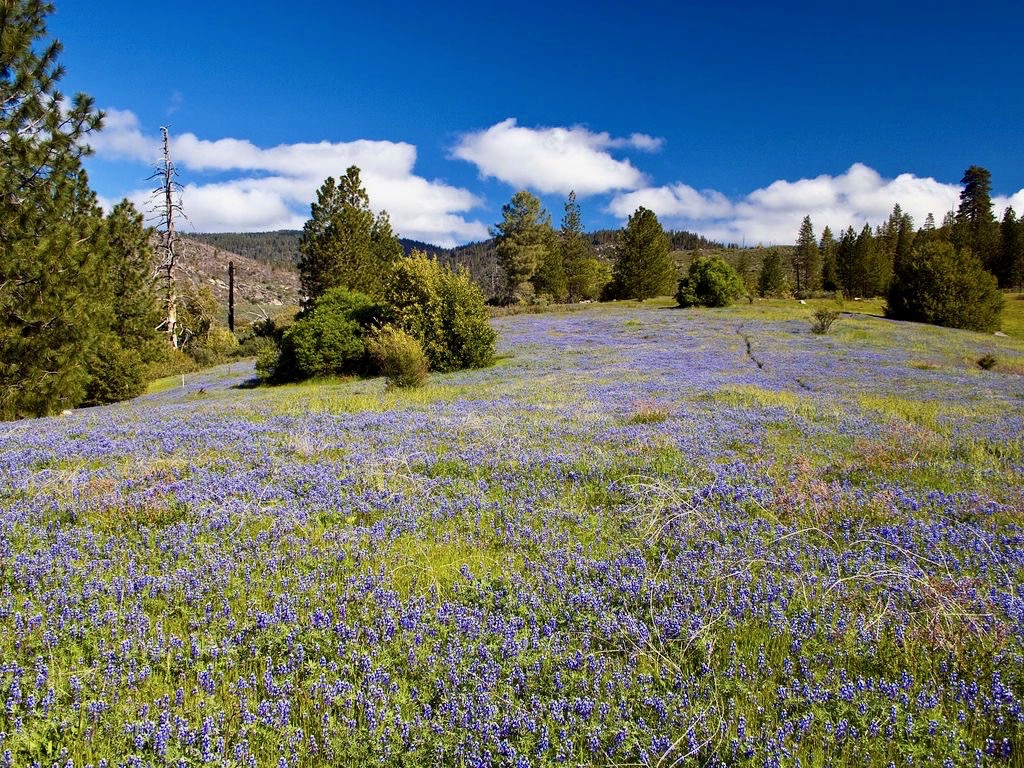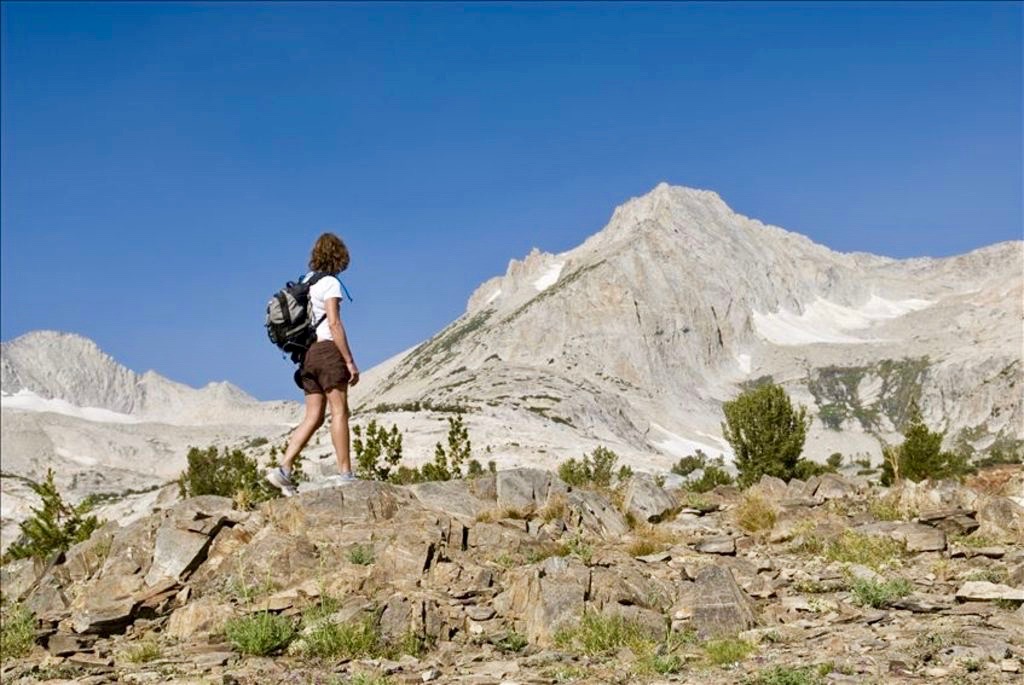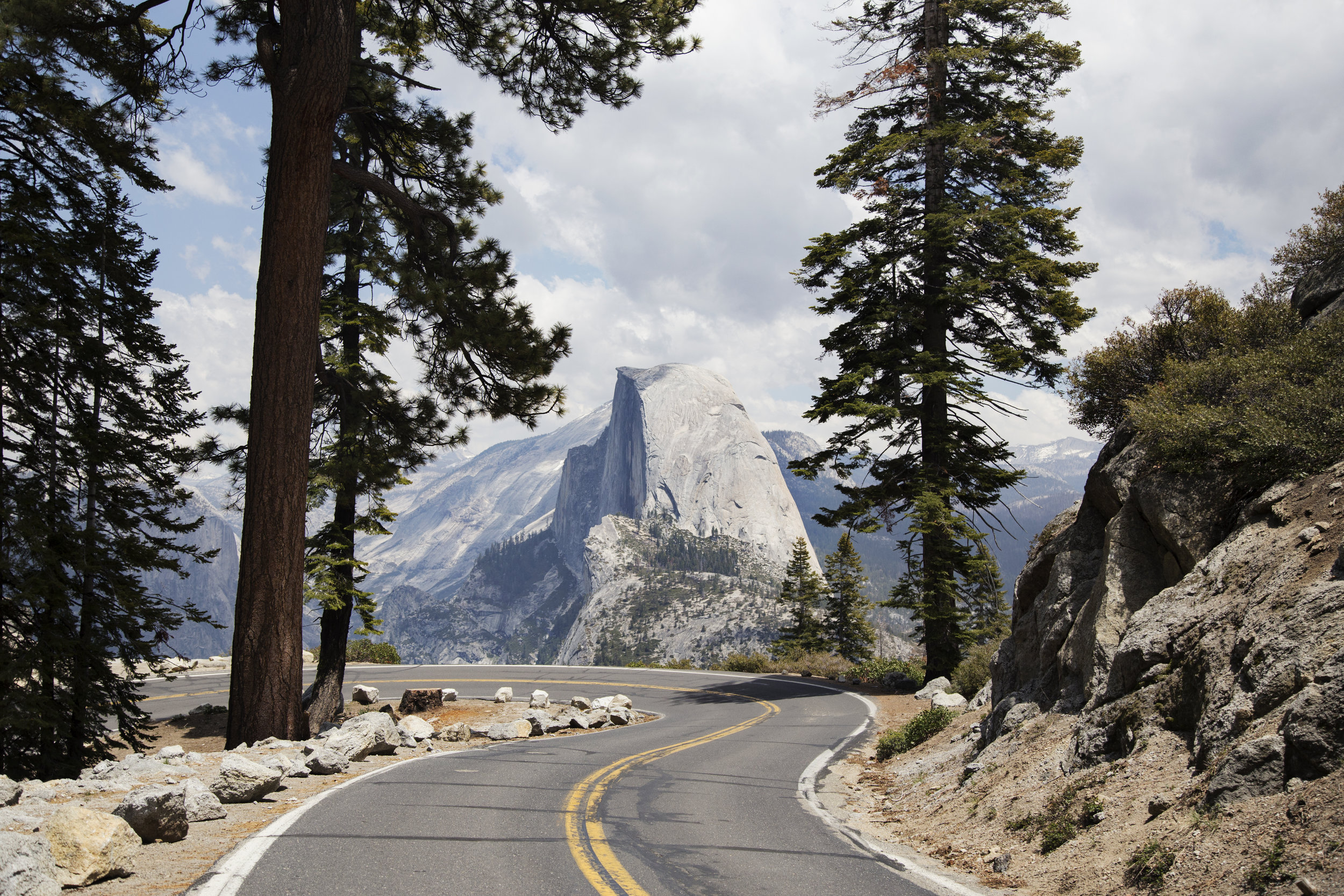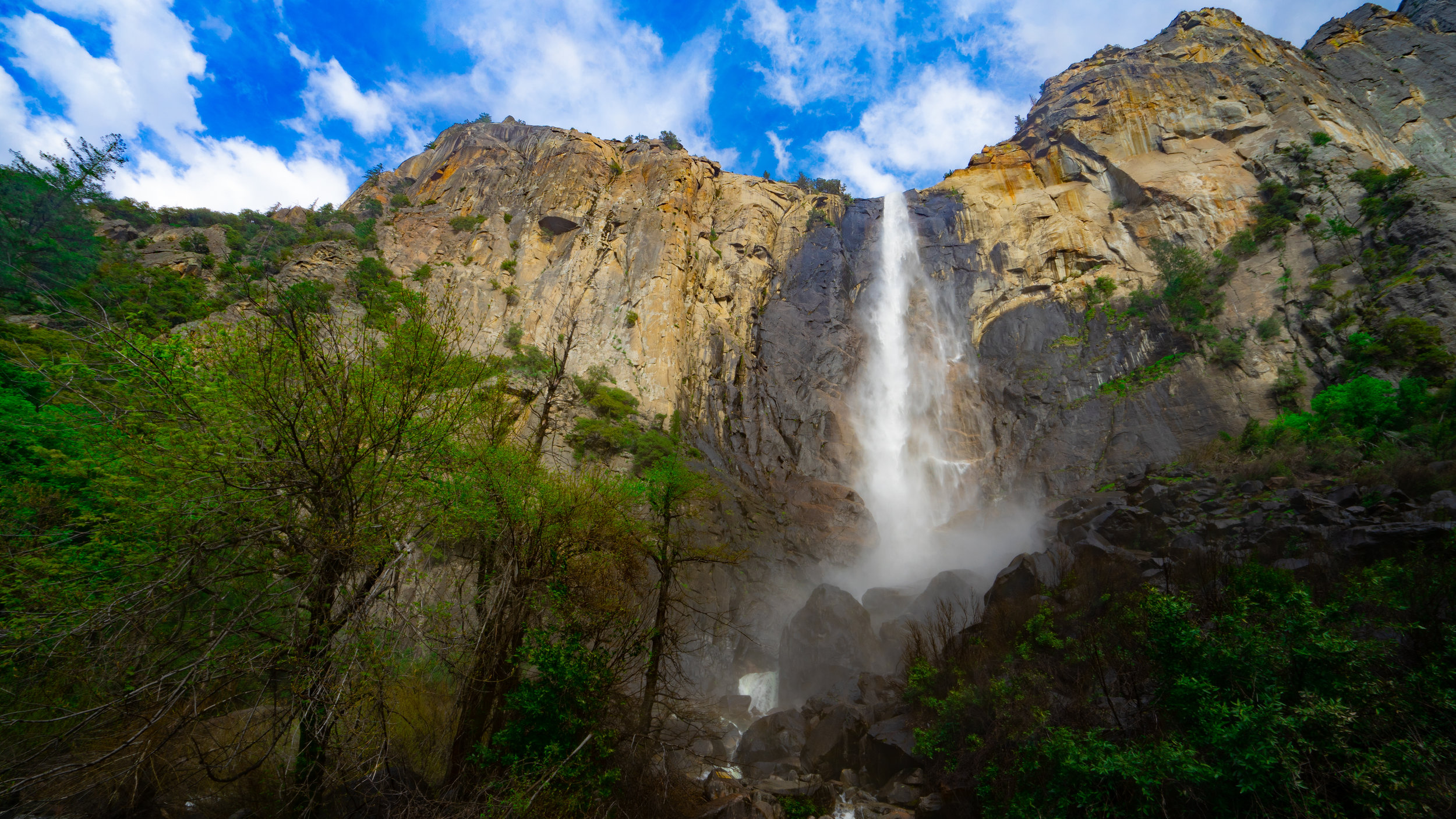 Amenities
• Sleeps up to Four Guests
• Fully Furnished
• 1 Bedroom, 1 Bathroom
• Master Bedroom - King
• Family Room Sleeper Sofa -Full
• Linens Provided
• Paper Products and Detergent Supply
• Complimentary shampoo / conditioner / body soap
• Flatscreen Television - no antenna or channels
• Bluray player with small movie library
• Covered Patio with Seating
• Gas Barbecue Grill
• Propane Heater
• AirConditioning
• Basic Satellite WiFi Internet (no streaming)
• Landline Telephone
Kitchen
• Full-size Refrigerator/Freezer
• Gas Range/Oven
• Microwave
• Kettle
• Toaster
• Blender
• Ample Cookware and Utensils
• Bakeware
• Place Settings for Four
• Foil - Baggies - Convenience Supplies
• Pantry Items - Spices, Oil, Sugar
• Coffee Grinder
• Drip Coffee Maker
• Dining Seating for Four
reviews
We didn't want to leave!
"We reserved the Sage Cabin a year before our stay and it lived up to every expectation we had. Since we planned our trip for June, which is the busy season, we wanted a quiet place to retreat to at night, and the cabin was perfect. It was completely quiet at night. The neighbors in the Lupin cabin were very nice and we couldn't hear them at all. We brought some simple, healthy meals, which was so much nicer than eating every meal in the valley. The grill was great and the fridge nice and large with an ice maker, which came in handy for taking some things in our cooler each day. Our favorite place to eat after a long day of hiking was the Curry Pizza Deck, and we were able to bring the leftovers back to the cabin and have that for lunch the next day.
The first night, it snowed at higher elevation (the cabin was below the snow line). Hard to believe it was mid- June! It made for beautiful pictures on Monday morning. We were grateful for the gas log fireplace and the space heater in the bedroom. By the end of the week, temps were creeping into the upper 80s/low 90s, and the a/c was perfect for cooling the cabin down without being too cold. The cabin has everything we needed, including shampoo, conditioner, and body wash in the shower. Oh, and the shower....FABULOUS water pressure which was wonderful after a long day of hiking! :-)
Thank you so much, Steve, for this perfect place to stay! We plan to book the cabin again soon!"
~ Kristine C., Sage Cabin
Wonderful cabin!"
"My husband and I loved our stay here! Everything was very clean and the kitchen was well stocked with all the utensils we needed. The bed was comfortable and the linens and towels were good quality.
We loved be able to drive into the valley and up to Tuolomne meadows and then come back to our quiet cabin, away from the crowds. There are actually two very enjoyable hikes from the Foresta big meadow-Foresta falls and Little Nellie falls. we were the only people on both of the trails (which we enjoyed). Bonus!- there is a great view of half dome and El Capitan from the Little Nellie falls hike with no one was there to enjoy it but us! There was a TV but we never turned it on. We enjoyed sitting on the front porch and watching the sunsets from the meadow behind the cabin. One morning we woke up to a doe and two fawn eating right in front of our bedroom window. Steve was very responsive to any questions we had. This cabin is the perfect spot for people seeking quiet in a beautiful setting."
~ Tori, Lupin Cabin
A great week in a great house!
"We spent the last week in the Sage Cabin. It was just the right size for the two of us We loved being inside Yosemite and the quiet surroundings of the location. My wife saw mule deer in the yard, and the birds were the only thing that broke the silence. If Yosemite is your destination, Hilltop Cabins is your best choice of a place to stay! "
~ David P, Sage Cabin
Fantastic location !
"We rented both for our Christmas. Our stay here was just wonderful. Cabins had everything we needed and the area was very tranquil. We had been in this area explorering years ago but didn't know there were rentals. So glad we found these, we will be returning for more stays."
~ Janis S, VRBO
Awesome place, awesome location
"We loved staying at the Sage cabin during our Yosemite stay. It's in such a unique location to be situated within the national park but not right where the crowds are. It was a short drive to the valley from the cabin. We were slightly concerned what the roads would be like getting to the cabin if it snowed, and sure enough the day we drove in was the first real snow of the year. We had a 4WD vehicle and it really wasn't that bad, although we are somewhat experienced with snow driving already. I'd say don't hesitate to book in the winter but probably good to bring a 4WD vehicle. The cabin was cozy and nice and the kitchen was great for doing all of our cooking. The bed in the bedroom was comfy but we didn't need to use the cushions in the loft so can't speak for those. The gas fireplace worked really well and kept the cabin really warm. Overall I'd highly recommend staying here."
~ Andy D., Sage Cabin
.... right in Yosemite!
"There were four of us that stayed for two nights at the property and there is plenty of space and comfort for everyone. We loved the grill and outdoor seating area to watch the sunset over the hills. The place is very clean well-kept and nicely styled. Overall it made for a very inviting experience in the heart of Yosemite. You can't beat how close it is to Yosemite Valley and you get to beat all the crowds In the mornings on the way into the park. We'd definitely stay here again when we're in the area! Thanks!"
~ Stephen, Lupin Cabin
Fantastic location !
"We rented both for our Christmas. Our stay here was just wonderful. Cabins had everything we needed and the area was very tranquil. We had been in this area explorering years ago but didn't know there were rentals. So glad we found these, we will be returning for more stays."


~ Janis S, VRBO
A slice of Heavenin the hills
"What a lovely little place to hang your hat while visiting Yosemite! Inside the NP by a few miles, we never really had to fight traffic even getting to and from the Yosemite Valley area. The four of us (parents and 2 teenage boys) spent three nights here and the cabin is very well appointed with supplies, has plenty of hot water (although we were careful seeing the risk of fire in this area) and a lovely little front porch that we ate dinner on and where I am sitting now, typing this! It's a great place to come back and rest after a long day of hiking in the Park or fighting the crowds in the Valley. Do yourself a favor and walk outside after dark and look up -- we saw the Milky Way and Big Dipper and a few shooting stars. It is amazing the number of stars and clarity with which you can see them.
We drove to Tuolomne Meadow one day and loved it. Did two hikes - Elizabeth Lake and my guys did Lembert Dome. It's stunning up there!!! Yesterday, rather than fight the crowds on the Mist Trail, we walked part of the Valley Loop Trail which is incredibly private (like Sage Sabin) and gave a fabulous overview of the grandeur of Yosemite Valley. Back to the cabin ... I can't say enough. Steve was always available to answer my questions and we are sad to leave."
~ Tracy, Sage Cabin
Excellent Cabin in Yosemite National Park
"Lupin cabin is represented perfectly by the pictures on the Internet, it is the same in person, excellent cabin! Located inside the park, but yet away from the traffic jams in the valley. Private, peaceful, all the amenities you need. Superbly comfortable king size mattress, pillows that form to your head unlike the bouncy castle pillows some places have, and soft, cool to the touch 100% cotton sheets! Did I mention they have a REAL coffee pot ( nearly extinct in rentals these days!) 12 cupper too! Bring your favorite coffee and enjoy the mornings on the spacious patio. Thanks for the wonderful cabin Steve."
~ Julie D, Lupin Cabin
... awesome place, 100% recommended
"First of all Steve handled everything very nicely, he took care of every need we had. Getting to the cabin from Yosemite valley was a short 20 minute ride, the cabin itself is really new and clean, kitchen was very complete, it has all you need to cook with, since we where there in winter we only tried the heating and the cabin was nice and toasty. Location is awesome, away from crowds and near every important landmark. Will definitely return!"

~ Horico, Sage Cabin